Executive board
For many years, Jerzy Łodziński has been continuously administering Printery Częstochowskie Zakłady Graficzne LLC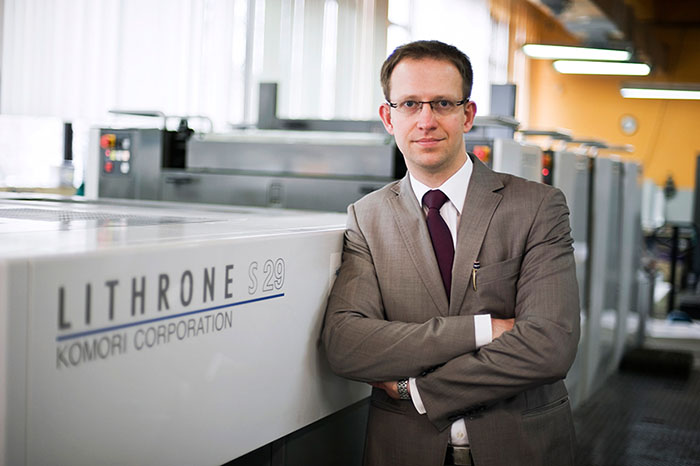 Dr Jerzy Łodziński
Jerzy Łodziński has been administeering Printery Częstochowskie Zakłady Graficzne LLC consecutively since 11 years. With success and enthusiasm, continuing the printing activities of his ancestor Franciszek Dionizy Wilkoszewski, the founder of the printing house.

An economist by education, a graduate of master's and doctoral studies at the Warsaw School of Economics, doctor of economic sciences.
Distinguished by the President of the City of Częstochowa as part of the "Promoter of Częstochowa Economy" competition for a unique commitment to activities for the development of local entrepreneurship and creation of a new field for business and investments in Częstochowa.
Featured in the "Innovator of Silesia" competition organized by the Upper Silesian Agency of Entrepreneurship and Development as an entrepreneur seeking new technological solutions.
He is passionate about motorization, actively participating in car rallies.