Proper security of valuable prints allows to minimize the likelihood of forgery and makes the print unique. The basis for a well-secured value printing is a security whose relevant features and properties listed below are given at the production stage
grammage 80-120 g / m²

multi-tone watermark,

fibers in paper visible in daylight,

fibers in paper glowing in UV light

chemical protection against attempts to process or delete entries on the document.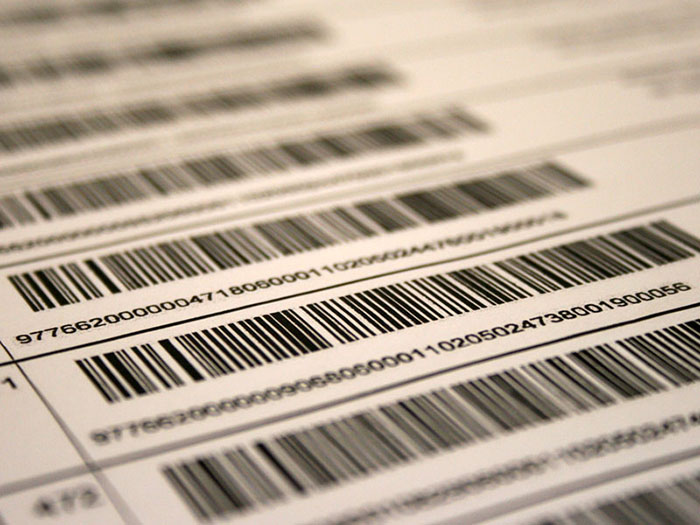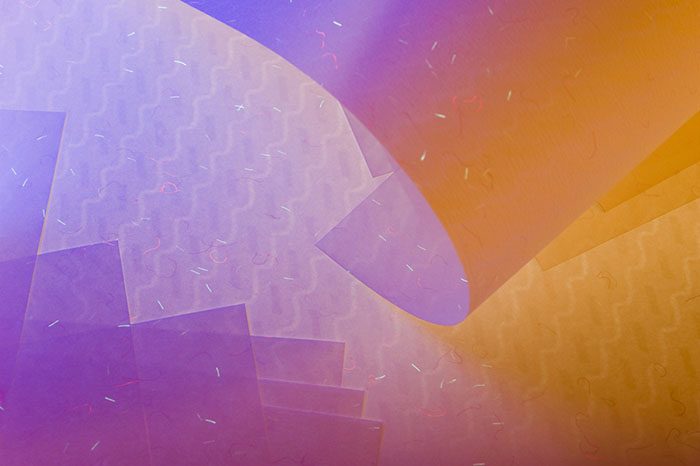 The security provided by the paper is secured by the printing process.
Numeration – typographic, laser or ink-jet, necessary for registration of prints. The typographic numbering is applied using traditional numerators and allows for the additional use of, for example, UV-shining paint or other special inks.
Barcode or QR code – allows you to save a large amount of data, allowing them to be easily and quickly read using electronic devices.
Gilosz – an ornamental drawing made of interwoven lines, arranged in various combinations, creating a graphic pattern. This protection protects the document against counterfeiting as well as mechanical and chemical removal of entries.
Relief background – protection consisting in presenting a picture characterized by visual depth, incorporated into a guilloche background, creating a 3D impression.
Rosette – a complicated ornamental figure embedded in a geometrical figure made of many thin curved lines, arranged in various combinations. Difficult to imitate in office conditions.
Microduction – print visible to the naked eye as a line, frame. Using a magnifying glass, enlarged as a text or a string of letters and / or numbers. UV paint – containing fluorescing pigments. The elements applied with this paint are invisible in daylight and glow in UV light. Anti-tattoo background – a background designed to protect documents from copying using color copiers and scanners. This protection consists in inserting into the document a field containing very thin lines, which after copying combine with each other giving a more distinctive drawing than in the original. Irys – smooth transition of one color to the other within the same guilloche line. Antispyware protection, difficult to copy using reprographic devices. Hologram – an optical security sign, belongs to the optically variable group. In its production, the latest achievements of optics, especially laser ones, are used. It can be applied hot-stamping, in the form of self-adhesive labels on a self-adhesive substrate and as a transparent laminate for lamination. Hot-stamping – application on hot holograms, holographic foil or colored foil (usually gold or silver) using dies of various shapes and forms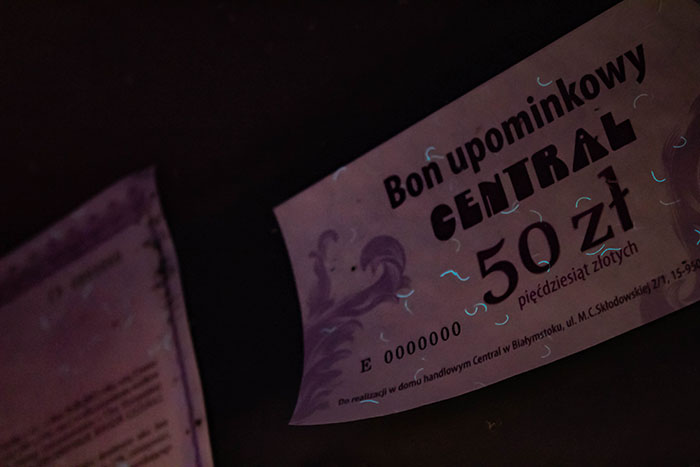 The most important element of effective security of valuable prints is a graphic design, thanks to which the product will be unique, tailored to the client's requirements and functional.
In order to design elements difficult to imitate, we use the most modern specialized graphic programs. However, programs are not everything, the most important are the people who serve them – in our printing house are qualified specialists with many years of practice, ready to meet the most sophisticated requirements of our clients.
Got a question? Contact us.