Valuable and numbered prints
A wide range of security measures made in our company puts us in the forefront of Polish printing houses that offer valuable and numbered prints.
Valuable and numbered prints – reliability and security
The production of valuable and numbered prints is our specialization, thanks to which every year, tens of millions of tickets, millions of vouchers, hundreds of thousands of checks and other prints of same category reaches the hands of our clients. Our assortment includes among others:
tickets, vouchers, coupons, scratch cards,
diplomas and certificates of graduation, school certificates,
checks, shares, bonds,
certificates, permits,
secure labels,
rolls for ticket machines and cash registers.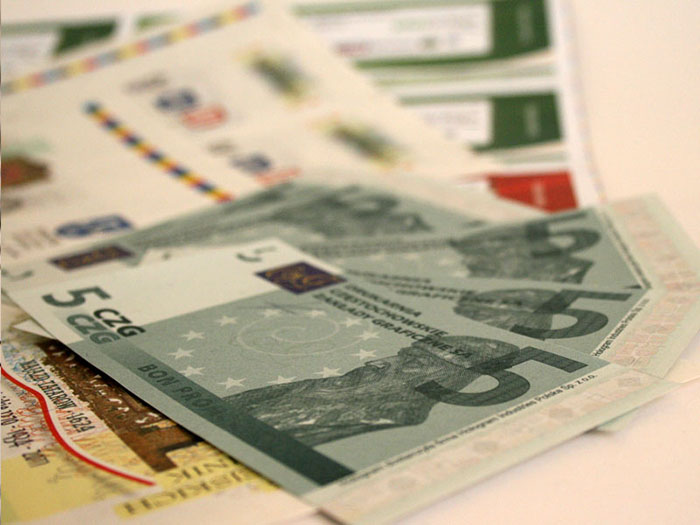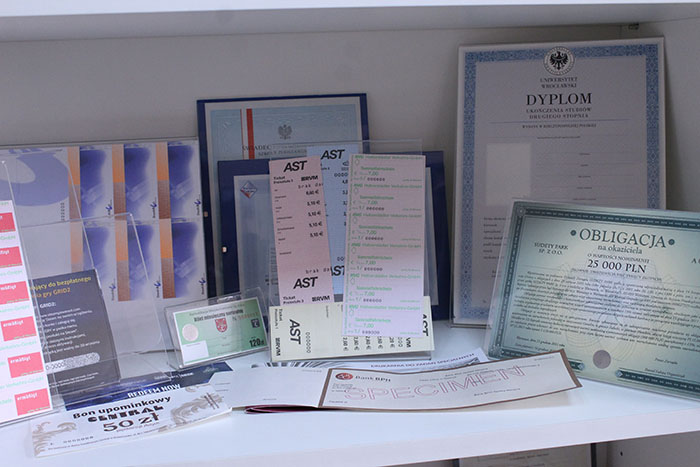 Prints made in our printing house may have the following security features:
typographic numbering (also shining in UV light)
numbering with a check digit
bar codes
guilloche, microprint paper with a watermark and inclusions shining under UV light (on request, possible paper with an individual pattern)
printing with special inks (visible in UV light, thermochromic, optically variable)
chemical protection
iris print
application of a hologram and holographic foils (a possible hologram with an individual pattern on request)
personalization
TrueDoc technology
The print protections that are possible in our printing house combined with advanced technologies allow us to very effectively protect against forgery of all products in the manner that they require, thus guaranteeing full security and protection of a given document. We have appropriate quality and safety certificates that guarantee both high quality and production safety.
Got a question? Contact us.